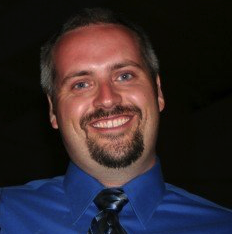 My name is Jay, and I am the owner of Jay's Computers. I started working on computers when I was young, starting off using a CPM/80 at my grandpa's house working tirelessly on WordStar for a state report on Indiana I had to do for 4th grade. Along with those early computers came lots of troubleshooting, and thus my interest in all things computer-related was born.
I am currently employed as an IT Manager at the University of Wisconsin and have been working in professional IT for over 17 years. I also teach IT-related courses at Madison College one night a week.
Jay's Computers and Repair was built after I found myself fixing a lot of my coworkers' PCs and Macs. Many of them had tried local repair shops only to be disappointed in both the costs and the quality of work performed. I've heard horror stories from my clients about other shops in the Madison area not fixing issues. One of my clients was simply told not to use Chrome anymore and was charged alomst $100 for that "repair". Another one of my clients had a power supply in her desktop go bad and, rather than order the proprietary part, the shop simply zip-tied a generic power supply in place. Unfortunately that repair didn't hold and the computer died shortly after.
That kind of shoddy work sends a terrible message about computer repair places. My goal is to reverse that attitude and provide a service that is dependable, affordable, and convenient. One way that I strive to provide an exemplary service is by coming to you for most repairs. Most shops would prefer that you disconnect all of your cables, lug the box and adapters to their store, drop it off, and leave until they are done. Once they are done, you need to go all the way back to the shop, pay for work that you hope was done properly, drive home, reconnect all of the cables, and then (and only then) do you get to make sure everything is working as it should. If it doesn't, then you just wasted a bunch of time and money. When you call on Jay's Computers and Repair for service, we come to you. We'll have all of our tools, we'll give you an exact quote, and we'll perform the work right there in front of you. We'll make sure it works, reconnect anything that we need to, and even remove any packaging or unwanted computers from your home. We're happy to answer questions as we work and we'll always train you on how to use anything we install. Only when you are satisfied do we take payment. That's just our way of doing business.
From time to time an in-home repair just isn't feasible. In those cases we'll do the heavy lifting: We'll pick up and drop off your computer on your schedule, we'll hook everything up, and we'll show you what we've done. At Jay's Computers and Repair we want to exemplify the computer repair process.
We also sell refurbished computers. I know that the word "refurbished" has a bad rap but I can assure you that the computers we refurbish are hand-selected and refurbished according to our strict guidelines. As a Microsoft Registered Refurbisher we are able to provide genuine Windows 7 and 8 licenses for computers. Not only is the software legal, but we perform a complex and thorough refurbishing process on all of our computers. If you want to learn more about our refurbishing process and why a refurbished computer is better than a new computer, head on over to our page on Why buy refurbished?. If you're still not convinced that's OK. We'll certainly sell you a new computer and assist you in setting it up and moving your files over.
Jay's Computers in a home-based business in Sun Prairie. As a veteran of both the Army and the IT industry I cannot wait to work with you on any of your technology needs. Give me a call today at (608) 354-9985 or email me personally at jay@jayscomputers.net. I look forward to working with you!